Minimising barriers to education is a priority for us at Practical Outcomes. We've put together a helpful guide to everything you need to know about funding, so that you can get started on your learning journey with ease!
What is government funded training?
Firstly, it's worth going over exactly what we mean by 'government funded training'.
State and federal governments subsidise some TAFE and training courses to make it easier for people to access and pay for them. This means that the government provides money to training providers to deliver approved courses based on current or projected demand.
Across Australian sectors like early childhood education and care face unprecedented demand for skilled workers. Subsidising courses means ensuring there are enough qualified and compassionate workers to care for the oldest and youngest, and often most vulnerable people in our communities.
If you're interested in commencing study and it is an area of demand such as aged care or early childhood education and care, you may be able to access funding.
How does funding benefit individual learners?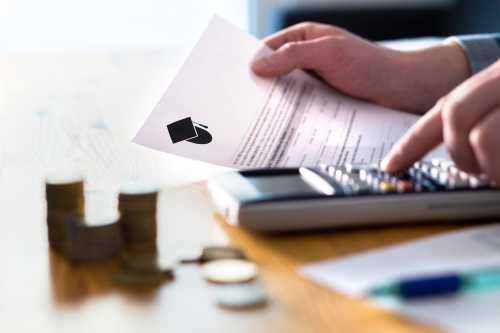 Funding and subsidies can make studying more accessible for those facing financial challenges. All courses have set tuition fees (the amount you contribute towards the total cost of your course) and are lower when choosing a subsidised course.
Reducing costs associated with tuition fees removes the barrier many people face to learning. It means you can begin studying sooner, which in turn creates a faster route to getting qualified and finding meaningful employment.
Government funding in Victoria
When deciding on what course you'd like to enrol in, naturally you'll want to know how much it costs and whether it's subsidised. At Practical Outcomes have a range of funding and payment options for our early childhood education and care courses.
In Victoria, funding is provided by the Victorian Government and is known as the Skills First Program. Aged care and early childhood education and care courses are in very high demand and subsidised by Skills First.
Who is eligible?
In most cases you will be eligible for Skills First funding if you:
Are present in Victoria to undertake the qualification; and
Are an Australian citizen, permanent resident of New Zealand citizen; and
Only commence a maximum of 2 government subsidised courses in a year; and
Only undertake a maximum of 2 government subsidised courses at any one time; and
Only commence a maximum of 2 government subsidised courses at the same level within the AQF in your lifetime; and
Meet one of the following requirements:

Are under 20 years of age; or
Are over 20 and 'upskilling' by enrolling in a course at a higher level than your existing qualifications
You can check if your course is covered and how much you'll be paying here.
What funded courses can I study at Practical Outcomes?
Practical Outcomes is able to provide eligible learners with access to funding for the following early childhood education and care courses:
CHC30121 Certificate III in Early Childhood Education and Care
CHC50121 Diploma of Early Childhood Education and Care
Check out our early childhood courses here for detailed course information.
Access funding in 5 easy steps
If you're finding all this information hard to take in, don't worry. We are here to help! It's pretty easy to access funding and it boils down to 5 simple steps.
Step 1: Enquire to receive a call back from our friendly team.
Step 2: Speak to a course advisor about your chosen course, your individual situation and any concerns you have about fees and payment
Step 3: Check the eligibility requirements to make sure you meet the necessary criteria. Your course advisor can assist with this or check the relevant government website link below:
Step 4: Submit your course application once you've got everything organised.
Step 5: Start studying and working towards your rewarding career!
What if I'm not eligible?
Not all individuals will be eligible for government funding, but don't let that stop you! We also have interest free payment plans for those not eligible so you can get on the path towards achieving your career goals sooner!
We're here for you!
Remember, there's no need to feel overwhelmed. The point of financial assistance, whether it's provided by the government or your chosen RTO, is to make it as smooth as possible for learners to enrol in their chosen course.
We are here to make the process smooth and enjoyable! Follow the steps listed above and don't forget to check in if you have questions about courses and funding.