The Diploma of School Age Education and Care is designed to provide you with the skills and knowledge to take responsibility for the overall planning, implementation and management of a school age education and care program.
At this level you will have responsibility for the supervision of other staff and volunteers and be responsible for the day-to-day running of a before and after school care and/or vacation care service.
For more information on this exciting industry, submit the form below and get your free 'Ultimate Guide to a Career in Early Childhood Education and Care'!
Call us on 1300 799 610 to learn more about our courses and the rewarding child care industry!
Please register your interest for our next intake opening in March 2022 via the form below. 
Kick start your career today.
Course code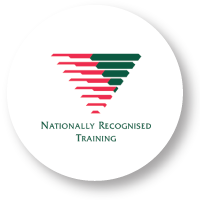 CHC50213
Qualification
Diploma of School Age Education and Care
Course units
25 units (18 core and 7 electives)
Duration
13 months
Delivery modes
Workplace, distance
Placement hours
Minimum of 240 hours that we can help you organise (working hours can be incorporated as placement hours for workplace students)
Government funding & fees
VIC, QLD
Course Units
Core units
CHCSAC001 Support children to participate in school age care
CHCSAC002 Develop and implement play and leisure experiences in school age care
CHCSAC003 Work collaboratively and respectfully with children in school age care
HLTAID004 Provide an emergency first aid response in an education and care setting*
CHCECE004 Promote and provide healthy food and drinks
CHCPRT001 Identify and respond to children and young people at risk
CHCECE009 Use an approved learning framework to guide practice
CHCDIV002 Promote Aboriginal and/or Torres Strait Islander cultural safety
CHCECE001 Develop cultural competence
CHCECE026 Work in partnership with families to provide appropriate education and care for children
CHCECE019  Facilitate compliance in an education and care services
CHCECE020 Establish and implement plans for developing cooperative behaviour
CHCECE021 Implement strategies for the inclusion of all children
CHCECE016 Establish and maintain a safe and healthy environment for children
CHCECE024 Design and implement the curriculum to foster children's learning and development
CHCECE018 Nurture creativity in children
CHCSAC005 Foster the holistic development and wellbeing of the child in school age care
CHCECE011 Provide experiences to support children's play and learning
Elective units
CHCPRP003 Reflect on and improve own professional practice
HLTWHS003 Maintain work health and safety
CHCECE025 Embed sustainable practices in service operations
CHCECE023 Analyse information to inform learning
CHCECE022 Promote children's agency
CHCECE002 Ensure the health and safety of children
CHCLEG001 Work legally and ethically
Entry requirements
To commence this program, your Language Literacy and Numeracy (LLN) skills must meet required standards for ACSF LEVEL 3.
You need to either provide a current Working With Children Check (WWCC) or provide evidence that you have applied for a WWCC. Find out more information here.
If you are unable to obtain a WWCC you will not be able to complete the requirements of the course and will not be eligible for government-subsidised training for this course.
Offered in the workplace our by distance you can  study to suit your life commitments. With either delivery mode you study via our interactive online portal.
Assessment methods include: Readings, research and reflection tasks, knowledge questions, projects, workplace/placement assessments and observations.
Placement hours
A minimum of 240 hours in at least one regulated school age education and care service is required for this qualification. If you are not already in the workplace we can help you organise practical placement in a service that is suitable to you.
Learn more.
Your dedicated trainer and assessor
You will be provided with a qualified trainer and workplace/placement coach who will support you throughout your entire learning journey. Your trainer will provide you with individualised feedback on all your assessments and support you every step of the way. As well as face-to-face visits, for extra support, your trainer is available to help via phone or email too.
For information on fees, government funding and payment options please click here.
Outside school hours care coordinator
Outside school hours care educator
Program leader
Service manager
Team leader
Vacation care coordinator
Further education pathways