Graduates of this qualification will have the skills and knowledge to be a lead educator in the delivery of school age education programs for children in out of school hours and vacation care.
The Diploma of School Age Education and Care includes some management competencies designed to equip graduates with the knowledge to meet the daily challenges of working within school age care.
Successful completion of the Diploma of School Age Education and Care can lead to a range of potential career opportunities including Out of School Hours Care Co-ordinator, Area Manager, Educational Leader and Out of School Hour educator.
For more information on this exciting sector, submit the form below!
Call us on 1300 799 610 to learn more about our courses and the rewarding school age education and care sector!
Please register your interest via the form below. 
Advance your career today.
Course code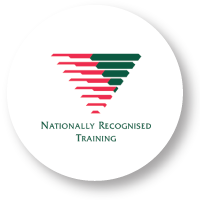 CHC50221
Qualification
Diploma of School Age Education and Care
Course units
23 units (15 core and 8 electives)
Duration
16 months
Delivery modes
Workplace
Placement hours
Minimum of 280 hours. For workplace learners, practical placement hours can be scheduled during usual working hours.
Government funding & fees
VIC
Course Units
Core units
BSBLDR523 Lead and manage effective workplace relationships
CHCCCS007 Develop and implement service programs
CHCDIV002 Promote Aboriginal and/or Torres Strait Islander cultural safety
CHCDIV003 Manage and promote diversity
CHCLEG003 Manage legal and ethical compliance
CHCPRP003 Reflect on and improve own professional practice
CHCPRT001 Identify and respond to children and young people at risk
CHCSAC006 Support children to participate in school age care
CHCSAC007 Develop and implement play and leisure experiences in school age care
CHCSAC008 Work collaboratively and respectfully with school age children
CHCSAC010 Foster holistic learning, development and wellbeing for school age children
HLTAID012 Provide First Aid in an education and care setting
HLTFSE007 Oversee the day-to-day implementation of food safety in the workplace
HLTWHS003 Maintain work health and safety
SISXDIS001 Facilitate inclusion for people with a disability
Elective units
HLTFSE001 Follow basic food safety practices
CHCEDS049 Supervise students outside the classroom
SISXCAI007 Assist with activities not requiring equipment
CHCPOL003 Research and apply evidence to practice
BSBSTR502 Facilitate continuous improvement
BSBPEF502 Develop and use emotional intelligence
CHCCOM002 Use communication to build relationships
BSBWHS332X Apply infection prevention and control procedures to own work activities
Entry requirements
Must be currently employed in an Out of School Hours Care service and working a minimum of 10 hours per week
To commence this program, your Language Literacy and Numeracy (LLN) skills must meet required standards for ACSF LEVEL 3.
You need to either provide a current Working With Children Check (WWCC) or provide evidence that you have applied for a WWCC. Find out more information here.
If you are unable to obtain a WWCC you will not be able to complete the requirements of the course.
Evidence of COVID-19 vaccinations may be required by a service to undertake your practical placement.*
*While not a Government public health mandate, individual services have the choice to require evidence of vaccination against COVID-19 and other illnesses. Depending on the service you attend and their vaccination policy, this may affect your ability to undertake practical placement. Practical Outcomes has no authority over the decisions made by individual services and cannot warrant you will be able to be placed elsewhere if you are unable to attend a service because of your vaccination status and will not be responsible for any impact which this may cause on your ability to complete your course requirements.
This course is offered to those already working in a school age education and care service. Study to suit your life commitments via our interactive online portal.
For each module, there are a range of activities learners will need to complete, either in their own time or in the workplace including:
eLearning modules
Online quizzes
Projects
Workplace assessments and observations
Your dedicated trainer and assessor
You will be provided with a qualified trainer who will support you throughout your entire learning journey. Your trainer will provide you with individualised feedback on all your assessments and support you every step of the way. As well as face-to-face visits, for extra support, your trainer is available to help via phone or email too.
For information on fees, government funding and payment options please click here.
Job outcomes
Outside school hours care coordinator
Outside school hours care educator
Educational leader
Area manager
Further education pathways
CHC62015 Advanced Diploma of Community Sector Management