We believe in real support for real outcomes
Practical Outcomes has a team of passionate trainers who connect with student support and practical placement teams to build the skills and confidence learners need to thrive in their careers. Get to know more about our trainers and the support you can expect while studying with Practical Outcomes.
"I enjoy being part of the student's learning journey, being able to help them build their skills and confidence throughout the course"
– Kylie Giacobbe
Dedicated support throughout your learning journey
Kylie Jackson
Practical Placement Coordinator
Kylie Jackson is passionate about the importance practical work placement plays for students and takes great pride in making it a valuable and positive experience.
"It's not just about availability of learners and matching that to what works for centres. Matching learners to centres involves really getting to know the learner and the centres and giving both the best experience from placement"
She takes care to really get to know the students she is finding work placement for, so that she can provide them with the best hands-on learning opportunities that suit each individual.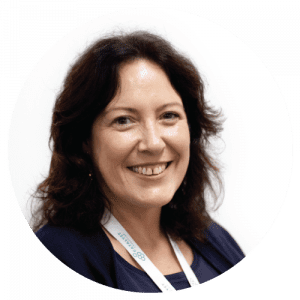 Stacey Earles
LLN Support Coordinator
With a range of qualifications including an Early Childhood Diploma of Teaching, a Certificate IV in Teaching English to Speakers of Other Languages and a Certificate IV in Training and Assessment, Stacey brings many years of experience supporting individuals with their reading and writing skills to the role of a Language, Literacy and Numeracy (LLN) Coordinator.
"The aspects of my role that I enjoy the most are interacting with learners and empowering them to discover their own abilities and seeing their confidence develop."
Stacey also has spent many years living in the UK and New Zealand as well as various part of Australia, teaching and supporting a diverse mix of children and educators with their language, literacy and numeracy skills to help them achieve their personal and work goals.
Robert Gould
Learner Success Manager
Being a good listener combined with a passion for problem-solving has led Robert to the role as Learner Success Advisor at Practical Outcomes. They love being able to support learners with practical issues as well as personal challenges.
"I've always loved supporting people so being able to utilise this in my career is fantastic! As a vocal feminist and active advocate of LGBTQ* rights and cultural sensitivity, working with people from different backgrounds and demographics is deeply satisfying to me."
Originally from beautiful Bath in the UK, Robert knew they wanted to work in welfare provision when they spent a year as Vice-President Welfare of their Students' Union, where they helped students with issues as diverse as housing, equality and mental health. After studying a Masters in Gender & Media, they realised they wanted to apply this in an educational context.
Experienced, passionate trainers
Vijetha Pulukuri
Vijetha holds a Bachelor of Education from India, which was recognised by the Victorian Institute of Teaching when she relocated to Australia.
While she initially had qualifications to teach primary and secondary levels, her true passion lies in early childhood education. She pursued her interest by completing the Certificate III in Early Childhood Education and Care in 2010 in Victoria, followed by the Diploma in Early Childhood Education and Care.
Throughout her career, Vijetha has worked as an educator in various centres, starting in Darwin and later transitioning to a council centre in Melbourne. It was during her time in Melbourne that she was inspired by a fellow educator who encouraged her to further her qualifications by completing the Graduate Diploma of Early Childhood. This allowed her to step into a kindergarten teacher role.
As the pandemic hit, Vijetha began contemplating her next career move and came across an advertisement for the TAE qualification. Her experience as a kindergarten teacher, where she interacted with numerous students, sparked her interest in mentorship and training.
Vijetha's expertise covers all aspects of early childhood education, and she is particularly passionate about milestones and developmental stages, linking them to theory and pedagogy.
She enjoys sharing her knowledge, skills, and experiences as a trainer, an experienced early childhood educator, and as someone who has experienced moving and studying in a new country. This unique perspective can be incredibly valuable in supporting learners.
Kylie Giacobbe
Kylie brings over a decade of experience in the early childhood sector, with a passion for training that she discovered in 2010. Her journey led her to join the Practical Outcomes family in 2018.
She holds an Advanced Diploma of Community Sector Management and Business Management as well as a Diploma and Certificate III in Early Childhood and knows what it is like to be a learner – which is why she enjoys being a part of her learner's learning journey and being able to help them build their skills and confidence throughout the course.
Kylie is an effective trainer because of her ability to offer real life experiences to provide that extra context or perspective for learners. She is also passionate about helping to get her learners job ready and supporting them in their careers.
She's passionate about building student's independence in their learning, empowering them to be life long learners. As a trainer, Kylie finds it incredibly rewarding to see learners reach their goals and to help them discover their own passion for early childhood.
"Whether it's helping a child walk for the first time or speak their first words, being able to see educators, our learners, just thinking 'yes, I can actually do this'. The qualification at the end is great as well, but just seeing those moments of realisation is fantastic"
Jessica Anderson
Jess has been a trainer and assessor at Practical Outcomes since 2021, bringing with her a wealth of experience from the early childhood education and care sector.
Her educational journey began after completing Year 12 with a Certificate III. Building on her passion, she then pursued her Diploma while actively working in the field. Determined to excel further, she later advanced to the Advanced Diploma after a few years.
Since she was a young girl, Jess always had a deep desire to make a difference in the lives of others through care and education. Whether it was imagining herself as a nurse, a teacher, or even a singer, she discovered that as an early childhood educator, she could embody all three roles!
Driven by her evolving passion for teaching and helping others, Jess made the leap into training and assessing. She finds great fulfillment in sharing her expertise and knowledge with fellow educators and adults. Helping people discover their career paths and assisting them in achieving their goals is her ultimate calling.
"One of the favourite parts of my job is seeing my students working with the children, and watching the relationships they make with them. When a child takes their hand or goes to them for comfort – this is how I know that I'm helping children now, by helping guide their educators who care for them."