We believe in real support for real outcomes
Practical Outcomes has a team of passionate trainers who connect with student support and practical placement teams to build the skills and confidence learners need to thrive in their careers. Get to know more about our trainers and the support you can expect while studying with Practical Outcomes.
"I enjoy being part of the student's learning journey, being able to help them build their skills and confidence throughout the course"
– Kylie Giacobbe
Dedicated support throughout your learning journey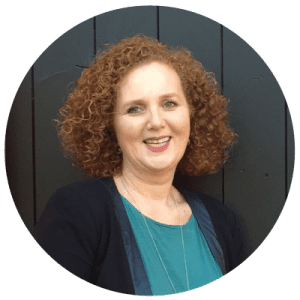 Kylie Jackson
Practical Placement Coordinator
Kylie Jackson is passionate about the importance practical work placement plays for students and takes great pride in making it a valuable and positive experience. She takes care to really get to know the students she is finding work placement for, so that she can provide them with the best hands-on learning opportunities that suit each individual. >> Read more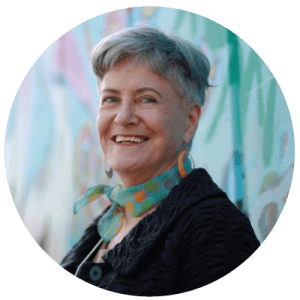 Mary Fennessy
Language Literacy and Numeracy Support
Getting qualified isn't a journey you need to take alone, and with committed support from people like learner support coordinator, Mary Fennessy, why would you? Mary takes time to really get to know her students and their individual circumstances so she can tailor her support programs for every situation.
>> Read more
Robert Gould
Learner Success Advisor
Being a good listener combined with a passion for problem-solving has led Robert to the role as Learner Success Advisor at Practical Outcomes. He loves being able to support learners with practical issues as well as personal challenges.
"I've always loved supporting people so being able to utilise this in my career is fantastic! As a vocal feminist and active advocate of LGBTQ* rights and cultural sensitivity, working with people from different backgrounds and demographics is deeply satisfying to me."
Originally from beautiful Bath in the UK, Robert knew he wanted to work in welfare provision when he spent a year as Vice-President Welfare of his Students' Union, where he helped students with issues as diverse as housing, equality and mental health. After studying a Masters in Gender & Media, he realised he wanted to apply this in an educational context.

Priscilla Samuel
Learner Success Advisor
Priscilla's background is within Education, having completed her Bachelor of Education (Primary) and working in various education roles including primary school teaching and tutoring. Priscilla's passion in helping other succeed is what drives her motivation for ensuring each learner feels supported during their learning journey.
"I enjoy speaking to and helping people from all backgrounds and life stages and ensuring that they are given support in a way that is most helpful to the learner."
As a recent student herself, Priscilla understands the importance of balancing study with other responsibilities and is passionate about helping learners manage their commitments with their studies and guiding them through any challenges that may arise.
Experienced, passionate trainers
Although trainer Adela is equipped with a law degree, she felt a pull towards the early childhood sector, its educators and, of course, the children.
Adela has always wanted to study early childhood even when she lived overseas so when she came to Australia she decided to pursue her passion and enrolled into the Certificate III in Early Childhood Education.
"Starting my placement was my first time ever going into a child care centre and that is when I knew that I wanted to stay in this industry for the rest of my life."
She was able to progress her career quickly as her employers took notice of her passion and caring nature with the children.
Having shifted into a training role following her work as an early childhood educator, Adela also hopes to share her love of child care with her students. Her advice for the early childhood educators of the future:
"Be natural with children. They are very smart and they can feel your energy and sometimes we forget that. I always treat them as adults in terms of respect and that is what I then received back. You have to be positive around them and you have to like working with children most importantly." 
Kylie has been working in the early childhood industry for 13 years, with 10 years as a trainer, joining Practical Outcomes 2 years ago.
She holds an Advanced Diploma of Community Sector Management and Business Management as well as a Diploma and Certificate III in Early Childhood and knows what it is like to be a learner – which is why she enjoys being a part of her learner's learning journey and being able to help them build their skills and confidence throughout the course.
Kylie is an effective trainer because of her ability to offer real life experiences to provide that extra context or perspective for learners. She is also passionate about helping to get her learners job ready and supporting them in their careers.
She's passionate about building student's independence in their learning, empowering them to be life long learners. As a trainer, Kylie finds it incredibly rewarding to see learners reach their goals and to help them discover their own passion for early childhood.
"Whether it's helping a child walk for the first time or speak their first words, being able to see educators, our learners, just thinking 'yes, I can actually do this'. The qualification at the end is great as well, but just seeing those moments of realisation is fantastic"