The Advanced Diploma of Community Sector Management reflects the role of workers who are middle managers or managers across a range of community sector organisations including education and care services. This program is for individuals who already hold a diploma in the community services sector or are in a management or supervisory position at a community services organisation.
The program is a pathway designed to broaden the skills of the graduate across other sections of the community services industry. This may include management of a specific programs or project, or broader management of a community-based organisation, early childhood education service, not-for-profit organisation or community centre.
Call us on 1300 799 610 to learn more or to apply!
Kick start your career today.
Course code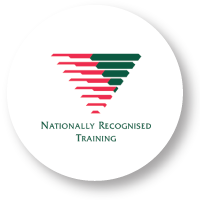 CHC62015
Qualification
Advanced Diploma of Community Sector Management
Course units
13 units (8 core and 5 elective units)
Duration
18 months
Delivery modes
Workplace, distance
Payment Methods
Payment Plans, Direct Debt, Credit Card, Catalyst Plus Interest-Free Student Loans
Course Units
Core Units
BSBMGT608 Manage innovation and continuous improvement
BSBRSK501 Manage risk
CHCLEG003 Manage legal and ethical compliance
CHCMGT001 Develop, implement and review quality framework
CHCMGT003 Lead the work team
CHCDIV003 Manage and promote diversity
BSBINN601 Lead and manage organisational change
BSBFIM601 Manage finances
Elective Units
CHCPOL002 Develop and implement policy
CHCPRP003 Reflect on and improve own professional practice
CHCPRP004 Promote and represent the service
CHCCOM003 Develop workplace communication strategies
BSBHRM512 Develop and manage performance management processes
Entry requirements
To commence this program, your Language Literacy and Numeracy (LLN) skills must meet required standards for ACSF LEVEL 4
 You will meet entry requirements for this course if you:

are in a management role in the community sector or have previously undertaken one of these roles, or;
hold a qualification at Diploma level or above relevant to work in the community sector or have sufficient experience and knowledge of community work or service, or;
are in a second in charge role (or equivalent), however, you will need to have employer support to be able to complete a range of tasks within the workplace.
How is the course delivered and assessed?
Offered in the workplace our by distance you can  study to suit your life commitments. With either delivery mode you can choose to study via our interactive online portal or paper-based. Whichever gives you the best opportunity to succeed.
Assessment methods include: Readings, research and reflection tasks, knowledge questions, projects, workplace/placement assessments and observations.
Your dedicated trainer and assessor
You will be provided with a qualified trainer and workplace/placement coach who will support you throughout your entire learning journey. Your trainer will provide you with individualised feedback on all your assessments and support you every step of the way.
For information on fees, government funding and payment options please click here.
Program area manager
Centre director
Coordinator (large organisation)
Community care manager
Community development manager
Community education manager
Project manager